Conny Beitrag zu Catch the Sketch Nr. 108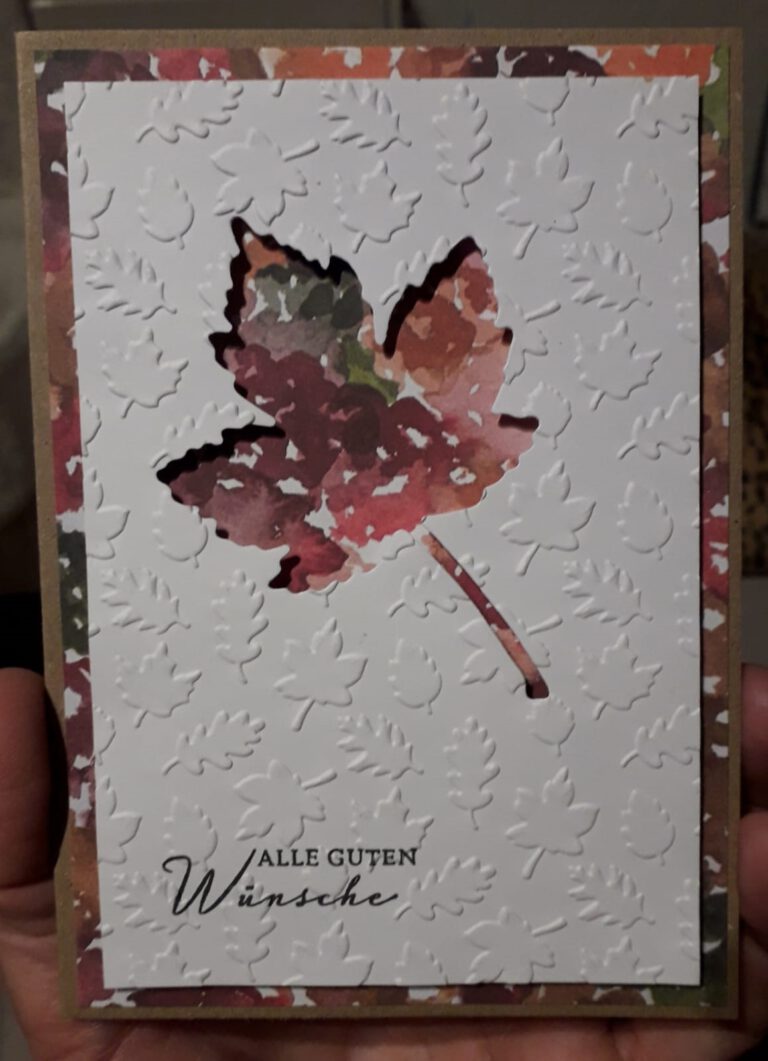 Mein fleißiges Teammitlied hat wieder einen Team Beitrag zu CTS 108 beigetragen. Die aktuelle Rund geht nur noch bis zum 15.10. aber direkt danach startet eine neue Challenge. Falls du auch Lust hast dort mitzumachen schau gerne auf der Seite von Catch the Sketch vorbei. 
Das Thema ist 1 aus 3, es standen die folgenden Stempelsets zur Auswahl: Naturgedanken, Georgeous Leaves und Pinguinparty. Genau wie ich hat sich Conny für die tollen Blätter entschieden. Meinen Beitrag kannst du hier finden, schau gerne mal vorbei.
Falls ich dir irgendwelche Fragen rund um Stampin' Up! beantworten kann, melde dich sehr gerne bei mir. Ansonsten bleibe bitte gesund und kreativ. Bis ganz bald wieder.